Reviews
See What Past Guests Are Saying About Our Luxe Resort
Read recent guest reviews to learn more about the relaxed elegance and outstanding service that has earned Bougainvillea Barbados both a Certificate of Excellence and a coveted Travelers' Choice award from TripAdvisor. We're very proud of the praise we receive, and we look forward to earning your kudos as well.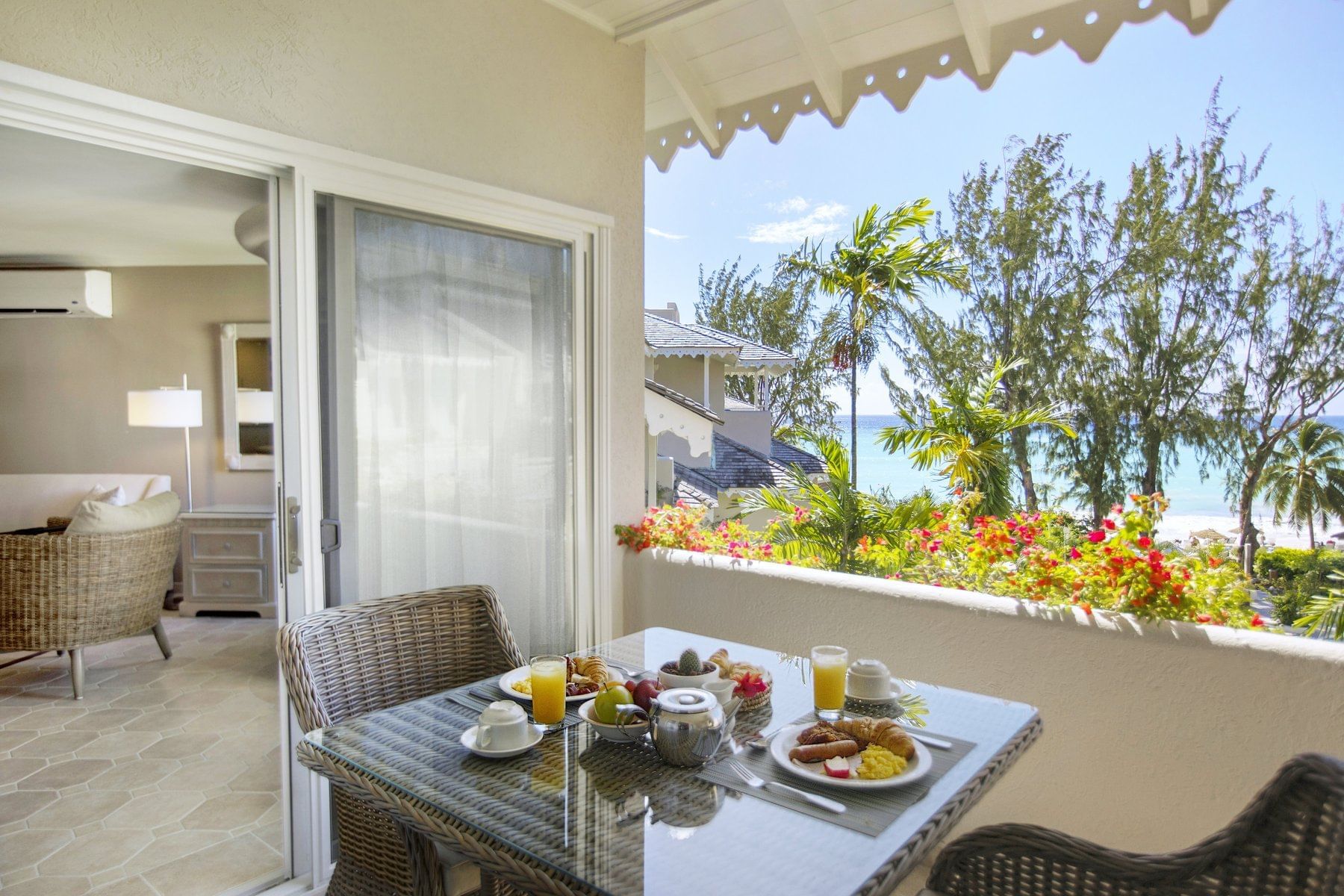 We loved our stay at the Bougainvillea! The rooms are large, clean and comfy and we loved that it had a kitchenette so we could have breakfast/lunch in our room. The beach right outside the hotel is amazing and not packed, we got a chair no matter what time we showed up. Pools are beautiful too and nice and warm. We'd definitely return!

2020-03-20
Stayed for a week in this lovely hotel. I could not fault it for anything. Thanks to all the staff but particularly Cory for taking me sailing on the hotel Hobie, the cleaners, bar staff (Jose of course needs a special mention), gardeners, security, reception staff and the waitresses in both restaurants who incidentally serve wonderful food. Everyone always wears a smile. All contribute to a family feel and a real sense of pride in what they do. We will be back

2020-02-20
We're just back from 12 nights at the Bougainvillea. The hotel is in a beautiful setting....right on the beach, the rooms are immaculate, the location is great...easy access to the Gap with its restaurants and bars. BUT....the welcome you get as a guest may make you see all of the above as "background" after a few days. It is such a relaxed atmosphere. The staff are brilliant. We got a warm welcome from the minute we arrived....and it just got sunnier... We had a one bedroom apartment so self catered a bit and didn't eat in the restaurants much, but when we did Ann looked after us well. Troy, the security guard always had a smile and a hello. The pool bar staff were the stars. Calm under pressure, always a smile...Gregory, Nicholas, Sonia...and Jose...who made us laugh out loud so many times (how many 60 year olds can say that?). Which reminds me...I turned 60 on holiday and came back to a room with balloons and a cellophane wrapped bottle. Thanks reception x We also met so many nice fellow guests. To our Canadian friends and Northern buddies...a special thank you....it was the best holiday ever....and all thanks to this magical place. P.s...virgin arranged our transfer..when the driver knew where we were going he said "people always go back there"....I hope we do ...

2020-01-20
My husband and I stayed at Bougainvillea for 8 days, it was a wonderful vacation!! We've both been throughout the Caribbean and this was our first time in Barbados and it was perfect :) Bougainvillea had gorgeous views of the ocean, the grounds very well maintained.All staff was pleasant and accommodating from Front Desk, Restaurant/ Bar, Housekeeping, Porters to Security. Everything you need for the beach is provided; towels, umbrellas and chairs and the guys are friendly and quick to get you set up. The staff keep guests entertained, live music and entertainers on certain nights, that was fun. The restaurant on site was really good, food and drinks, fair prices. The photos of the rooms on their website are exactly how they look in person, very up to date modern fixtures. Overall Bougainvillea exceeded our expectations and we will certainly go back! Highly recommend

2020-01-20
Awesome small property! Wonderful staff, excellent food, gorgeous beach, nice rooms with comfy beds and heavenly toiletries... what more do you need? We had a very relaxing vacation!